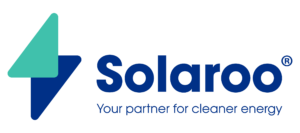 With Solaroo, it is now easier
to switch to solar energy

The Bestselling Solar PV System for your home & Residential Area
There are an increasing number of people who work from home today, and this in return, contributes to the rise of electricity bills. So, are you looking for an alternative way to save on your monthly electricity cost while powering your home?
Pekat's residential solar PV system specialist, Solaroo provides the safest solar PV power system in town for home! With over 11 years of expertise in this industry, this makes us the perfect partner for your home's solar panels system.

Hassle-free installation

After sales service that fully covers you

Net return on investment (ROI)

Free O&M and insurance cover for the first 2 years

24/7 live monitoring via Solaroo App
Power Up Your Home with Solar Energy!
When considering a solar power system for home, you are in for a surprise because there are many good reasons why you should consider it for your home:
Reduces your monthly electricity bill by up to 90 percent
Increases the value of your property.
Contributes to environmental protection through reducing the use of fossil fuels and carbon dioxide emissions.
Attracts financial incentives provided by the Malaysian government such as NEM (Net Energy Metering Scheme)
Why Switch to Solar Energy?
System Size
System Price
Est. Production
Est. Savings
Annual / Monthly
4.4 kWp
RM21,780
5,500 kWh
RM2,952 / RM246
6.6 kWp
RM28,380
8,250 kWh
RM4,527 / RM381
8.8 kWp
RM36,080
11,000 kWh
RM6,240 / RM520
11.0 kWp
RM43,450
13,750 kWh
RM7,908 / RM659
13.2 kWp
RM50,710
16,500 kWh
RM9,576 / RM798
*Estimated generation varies on the intensity of sunlight – actual results may differ.

Full deposit is to be refunded should the application for NEM 3.0 (if applicable) or any other relevant government agencies get rejected. Cancellation of existing order will attract cancellation charges. The cancellation charges and refund policy is clearly stated in the proposal of Solaroo terms and conditions section. No cancellation of order is allowed once the final payment is made. Products are non-refundable after installation.

Unit 3A, 5 & 6, Cubic Space. No. 6, Jalan Teknologi 3/4
Taman Sains Selangor 1, Kota Damansara, 47810 Petaling Jaya, Selangor
Email: [email protected]     website: solaroo.my
Get Yourself a Solar Power System for Your Home Now!
It has never been easier to power up your home with our solar photovoltaic system, especially when taking into consideration the vast knowledge of PV technology that our company possesses, and also the affordable packages we offer. Contact us to kickstart your green journey with your very own solar PV system for your home today!